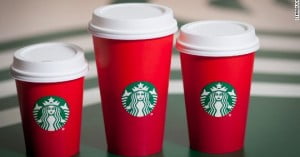 Those that know me really well know that I love coffee. Growing up I remember waking up to the smell of Folgers, a smell that always signified that my mom was up and moving around. I remember one time my moms coffee pot broke and thankfully Grandma Wurl came to the rescue with another coffee pot from a coffee maker that had broke. (Y'all….NEVER throw those things away….they do come in handy!) Looking back now I am can probably imagine my mom panicked a bit as her morning coffee was a lifeline to help her get her moving in the mornings. I can relate, it's mine as well.
But anyway….
I do love some coffee. Up until recently, I always put way too much cream and sugar in my coffee, but thanks to Whole30, I can now drink a cup of coffee strait black. Now I do miss my sweet creamy cup of Joe, but somehow I feel like a "real" coffee drinker now. Give it to me strait up!
I also love Starbucks. In fact when we come home to the US for a visit, I don't even make it out of the Dulles Airport without hitting the Starbucks and I don't ever leave the US without making one last stop there before getting on the airplane. I am a fan of the Pumpkin Spice Latte and the Gingerbread Latte……give me all the seasonal drinks please! I also love the beloved Red Cup. One year Starbucks slogan was the Red Cup of Happiness. I was pregnant with Isaac that holiday season so I consumed way too many holiday drinks (decaf of course!) and loved every second of that Red Cup of Happiness. The famous Red Cup has always been my favorite and I have loved seeing what they come up with each year.
This year though, that Red Cup has NOT caused happiness, in fact it has caused some controversy. Starbucks released a plain red cup with their logo….that's it. (Actually I think it's more of an ombre of red, but plain in any case.) I thought, "Wow, that's pretty boring, but hey I like simple too." Then a friend of my on Facebook mentioned that there was a whole bunch of comments about it and it didn't take long before my news feed was full of info on this plain cup. I guess people (I've heard Christians mostly, but I think it's more than that) are saying that Starbucks is taking away the true meaning of Christmas. As if some Christmas trees, snowflakes and Santa Clause drawings on a cup are the TRUE meaning of Christmas. Taking the CHRIST out of Christmas……shame on Starbucks. People got angry and started protesting saying that we should have the barista write Merry Christmas on our cups….cause that will show em!
Really, if this is something to get so bent out of shape about, there is a problem. People all over the world are hurting while you complain about your over priced cup of coffee being in a plain red cup. I don't get it. I can't help but think that Starbucks might have gotten this one right this year though.
In America, we're inundated with Christmas everything, starting about the middle of September. Huge blow up Santa's dawn people's yards and Christmas music starts playing in the stores. Now I love Christmas and everything about it, but when I moved to Botswana in 2004, I was lucky if I saw a Christmas tree in Maun and maybe I would see some 80's garland and Santa cut outs. That was it! No spirit of Christmas anywhere! However, I was then told by a dear friend of mine that Christmas here in Botswana wasn't about all those things. It was about spending time with family and for Christians, focusing on the true meaning of Christmas. She shared that her whole family gathers at the cattle post and they spend time together eating and visiting and just enjoying each other. Their gifts were food and fellowship. I remember thinking, "Wow, that's actually amazing." Over the years the Western influence has come more and more in and I am seeing more and more signs of Christmas, but in those early years, I couldn't help but be reminded that sometimes simple is the best things to keep us focused on the true meaning of Christmas. When I am home for the holiday's I actually find that it's a bit overwhelming and miss the simpleness that African Christmas brings.
[Tweet "but in a world of uproar about a silly cup, maybe we should remember to keep our holidays simple."]
I am sure that it wasn't Starbucks intent to make people focus on a simple Christmas, but in a world of uproar about a silly cup, maybe we should remember to keep our holidays simple. Remember the Reason for the season and enjoy the togetherness that the holiday brings. So as you drink from your boring red cup from Starbucks this holidays season maybe it remind you to focus on the true meaning of Christmas. (Oh and think of me….I could really go for a Gingerbread Latte. 🙂 ha!)