The Magic of Christmas…..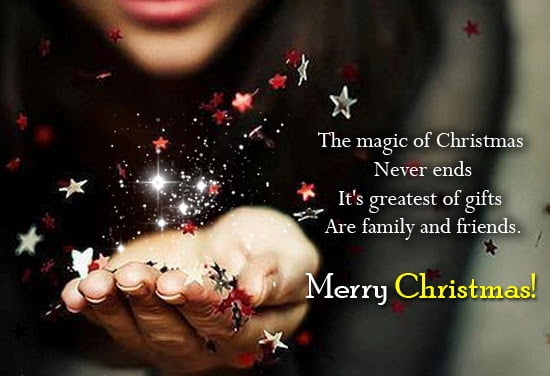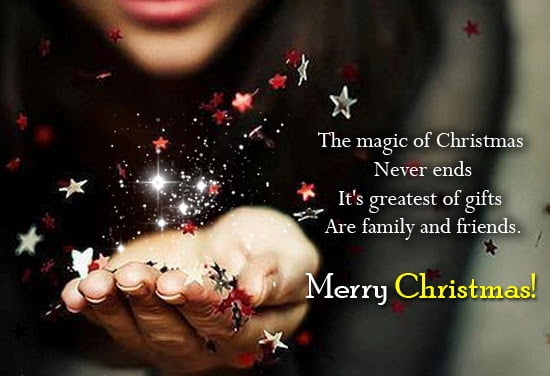 Last year, I was in such a fog of grief, that I hardly remember Christmas.  Losing someone right before a holiday is really hard.  In a lot of ways, it almost feels like this is our first Christmas without dad, even though it's the second.
My childhood Christmases were wonderful and full of tradition.  My sister and I always had new Christmas nightgowns and fresh Christmas dresses with black shiny shoes. We did my Grandparents on my mom's side Christmas Eve after the Christmas Program at church. We ate Sloppy Joe Sandwiches and Christmas goodies while we listened to Bing Crosby crooning Christmas songs from the "blue room" record player.  We couldn't wait to rip into comic covered paper that my Uncle Larry would always wrap his gifts in. My Grandma Wurl always had a beautiful Christmas table set full of her wonderful Christmas bakes.
Then Dad and Mom would load it all up in the car and we would head home late Christmas eve to open our Christmas presents at home.  I remember nights where it was so cold in the car, mom had thrown her many afghans or quilts in the back seat so we would stay warm on the drive home.  One magical white Christmas we came home to a deer in the front yard, which was rare because we lived in town.  We went inside to find a huge tub full of our Christmas presents and a letter from Santa.  (Later we would discover that's why Dad always went inside to "turn on the Christmas lights"….sneaky Dad!)  Mom and Dad would sit and watch as we opened gifts and Dad would always manage to surprise mom with a special gift.  We always got dad the same thing….a new flannel shirt and a box of Turtle Chocolates.  Often it was so late, but we would usually pop a new movie in the VCR and watch into the night by the light of the Christmas tree.
The next morning was Christmas Day with my Dad's side of the family which was full of cousins, aunts and uncles and a tree that was so full of silver tinsel and vintage ornaments.  Grandma Cameron's house was small so we all crammed in and often us cousins would whaller all over my Aunt Bernita's bed and watch A Christmas Story or A Christmas Carol.  (Sorry Aunt Bebe…I am sure you had to shake all the cookie crumbs off your bed. :))  Once again Dad would load up the car with all our presents and we would head back home where we would play with all our goodies.  No doubt Dad and Mom probably breathed a big sigh of relief that it was all over. Ha!
As we got older, got married (and for me moved away) and our Grandparents passed away, those traditions evolved into different traditions.  I remember those early times when it felt so strange….like it wasn't really Christmas because it wasn't the same as it always was.
Last year I felt that same pang, like it wasn't really Christmas because Dad wasn't with us.  I had even managed to wrap his regular gift of Chocolate Caramel Turtles before he got so sick.  The sight of that wrapped gift brought such deep sorrow knowing he wasn't there to grab it and say, "Well I know what this is…..turtles…your mom always eats them."  (To which she would say, "Bill that's not true!" and he would wink and smile at us.)  While we were together as a family, it felt so much like a key person was missing…..it was so very strange.
This year, I started dreading the holiday season starting in August, when I told Kevin I didn't think I could stay here in Botswana and not be with my sister and mom this season.  I had pretty much told myself I would probably be a Grinch and was almost wishing these holiday's would hurry up and get over with so we could move on.  It was then I remembered this mantra of "choosing joy" that hovers over everything I do.  I remember sitting in my office one morning and saying, "Okay Lord…..there is not one thing I can do about my situation as we can't go home this Christmas. I do know I have to change my attitude and there is nothing I can do but to trust You and know that You will bring peace and comfort during this holiday season."
And you know what?
The Lord has been so faithful.  He really has brought such peace and comfort to my heart this holiday season.  I have found that I am actually enjoying it.  I still wish I were sitting around the table with our friends and family, but I am grateful that I have my little family and my kids who still enjoy the awe and wonder of Christmas.  We're trying to uphold our own traditions that hopefully one day when my kids are grown they can also look back and remember fondly Christmases of the past.
That's the magic of Christmas.  In these memories that I go back to, they provide the source of joy and comfort that my heart needs during this time.  I pray that if you are walking a road of grief or loss this holiday, that you have some holiday memories that can carry you thru, but if you don't….I know the Lord is faithful to provide His comfort and joy to you during this time.
Oh tidings of comfort and joy…….
Merry Christmas from Missionary Momma.