Brenda Seefeldt Amodea
39 years in local church work—all as a youth pastor.
30 years as a speaker and trainer.
Currently pastor of Larger Story Church, a unique hybrid church (Join us from wherever you are on Friday nights!)
I've been in the trenches with parents, women, young adults, and teens for a long time.
Stalker of all things Dr. Brene' Brown because her research put words to my 42-year faith walk.
Wife to John, a former punk rock musician, retired pro paintball player, paintball magazine publisher, worship leader, song writer, film producer…and he's not dead yet so who knows what other creative thing he will do. (He does not consider house chores creative.)
Mom to four men we chose to raise.
Oma to five grandchildren who have been loved and secure the minute they were born.
Will share your event with John because he is a very good worship leader and shares my broken and beautiful story.
The family love language is sports. Faithful to painful vulnerability as a fan of the Minnesota Vikings and Minnesota Twins.
Way too familiar with the prison visitors room but has less than 10 years left til this becomes a memory.
Youth pastor who 20+ years ago figured out that for a teen to grow his/her faith into adulthood, training the parents is the how. At my local church, parents are my #1 focus.
Author of many youth ministry resources at WildFrontier.org for 25 years.
Continues to stick my nose into the business of every teen who has ever graduated from my youth group.
Community volunteer for over 30 years in many wide-ranging areas. Currently as chair of the Architectural Review Board and in Juvenile Probation. Only one of those makes sense.
My wardrobe is nearly all thrift store finds. My worldview is green and this is one way I can help. And it's fun!
With my broken heart has dared to love and dared to forgive.
The Facts and the Story
Besides being a local pastor, Brenda is a compelling Christian speaker who challenges her audiences to also live brave lives. This comes through vulnerability and trusting God with that vulnerability. Because she is a storyteller, Brenda speaks more "with" you instead of "at" you. This makes a difference when your vulnerability is being challenged. Brenda has been sharing these stories since 1990.
Brenda has served in a local church for 39 years. Twenty-five of those years at one church. Yes, that is 25 years in one church. She is currently pastor of Larger Story Church, a hybrid-church birthed out of the pandemic. Brenda attended North Central Bible College (now North Central University) in Minneapolis, Minnesota. She was originally ordained by the Assemblies of God denomination and is now ordained through New Covenant Fellowship. She lives and serves just south of Washington DC.
For 25 years she created youth ministry resources for Wild Frontier (www.wildfrontier.org) and has written for every major youth ministry publication.
Brenda has been married to John Amodea since 1997. John is a worship leader, career musician, and song writer. He has written music that heals the soul as music can. John is also available to travel with Brenda. They have a back-and-forth style which adds more truth through music. John is also available to lead worship or lead a worship team for an event.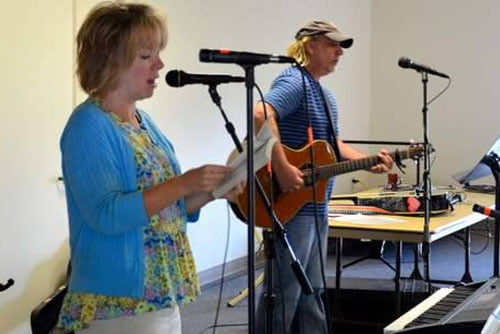 Brenda and John have not birthed their own kids but have raised several as their own. The raising of their kids has definitely formed Brenda the most as a pastor and a human. Prison is a part of their lives now, and other such stories. These stories belong to their now grown kids, whom are still very much in the midst of these stories. These stories are not for public sharing. The impact this love has had on Brenda though is very much a part of her storytelling. And she is not above showing pictures of the grandkids!
"I want to thank you again for coming out last night and sharing your heart and story. Not only did you talk about being brave but you modeled bravery in such a way that those present can never look at our journeys the same. I also want to express a personal thought about last night. Most of the stories people share are safe because they know how the story ended. Just as you promised your story is current, fresh and raw trusting Jesus for an end." –Margaret, Centreville Baptist Church
This is Brenda. Whether she is sharing at a church, retreat, youth event, singles' event, women's event, or banquet, the story is current, fresh and raw trusting Jesus for an end. Like all good stories, there is a journey to be shared that creates a brave and beautiful ending. Because what makes you vulnerable is what makes you beautiful.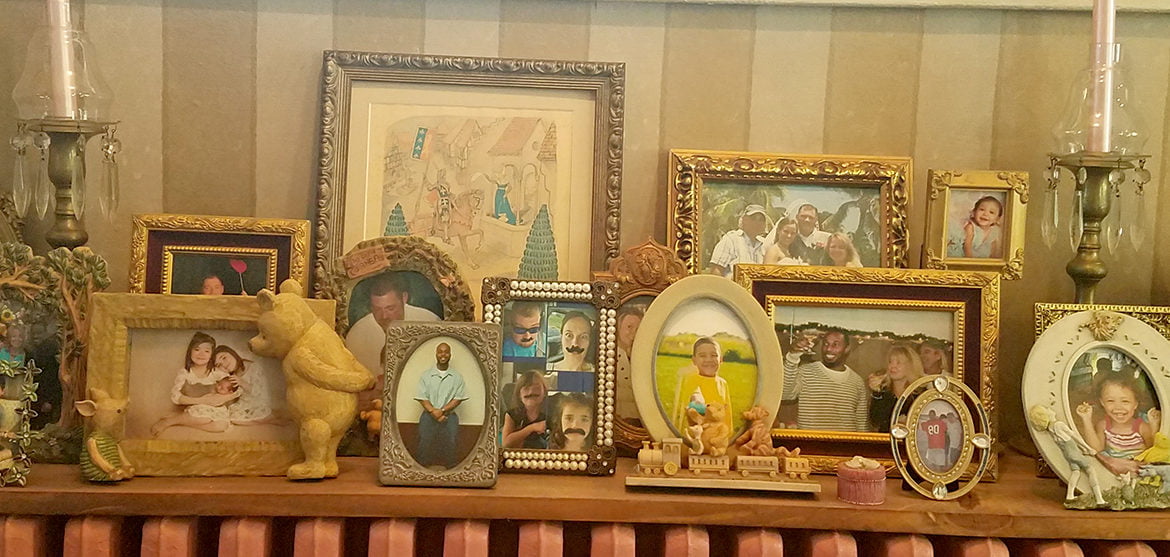 Statement of Faith
We Believe
The Bible is inspired by the Holy Spirit and is the infallible Word of God. We believe in the trinity of God–Father, Son, and Holy Spirit. That Jesus Christ is God's only Son, born of a virgin, that he made complete payment for our sin nature through his sinless life, death on the cross, and resurrection. That the Holy Spirit is present and actively wooing us every day to the way of Jesus. We believe in the second coming of Christ, the resurrection of the living and the dead, and eternal life either with Christ or lost forever. Salvation is the free gift given to us through Jesus Christ, loved by the Father.
We Believe
God defines love as a pursuing force that is not dependent upon your response back. God is going to continue to pursue and love anyway because he is love.
God's heart is redemption, which is his promise to us. God's grace heals. The power of the cross forgives sin.
God is slow to anger, long suffering, compassionate, and has unfailing love for us. God lets change happen on our terms. He suffers while he gives us the chance to figure it out. This is because God continually pursues us with that unfailing love that defines the larger story.
The Statement of Faith does not exhaust the extent of our beliefs. The Bible serves as the final authority and source of what we believe concerning truth and morality.