Brenda has been here. Not able to find a foothold, overwhelmed, exhausted and empty of tears. And waiting and waiting and waiting for God to help.
Gratefully Brenda didn't find herself alone. She had some beautiful vulnerable people who carried her through to the other side. What these people did have been compiled into this 28-page book. This book is autobiographical but it is not a story. This book offers you the real tips people in pain need.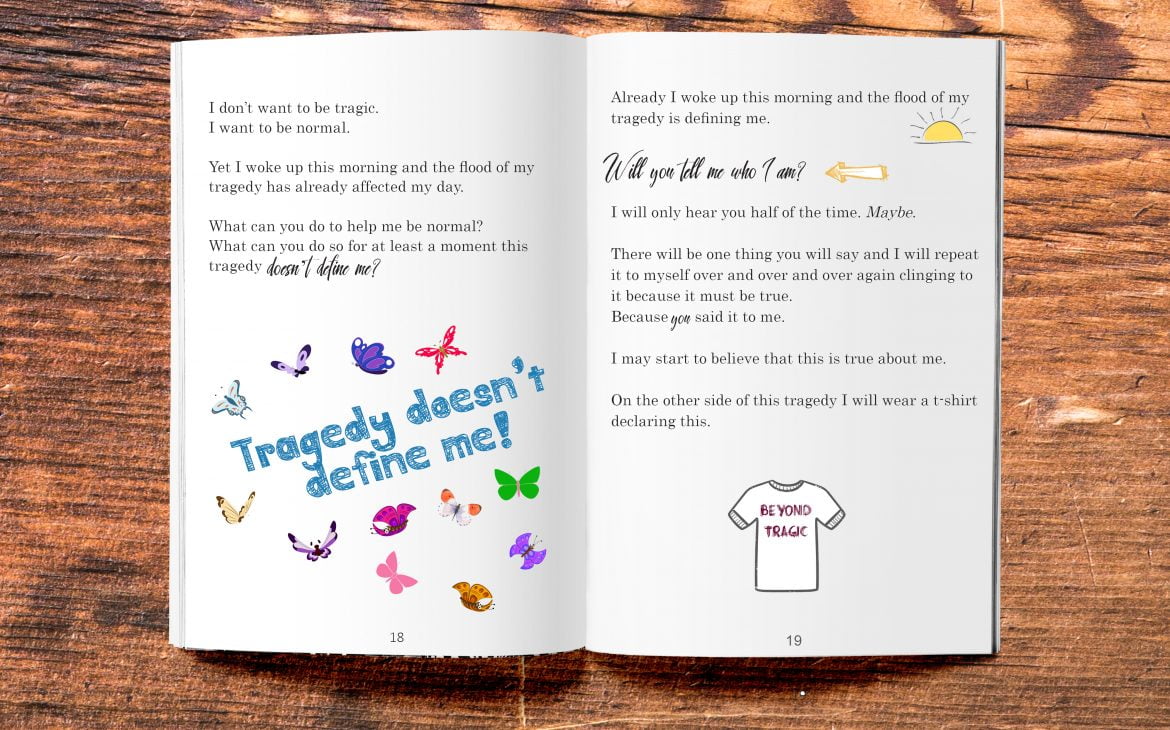 It is a beautiful heartfelt book too.
Cost is $10. Order here.
This book also serves as a great small group study. There are so many nuggets to be discussed that the book alone creates the kind of conversations your soul craves.
Bulk price 10 books/$80 plus 2 support cards. Order here.
Matching the beautiful artwork of the cover are support cards you can give to that person who is suffering.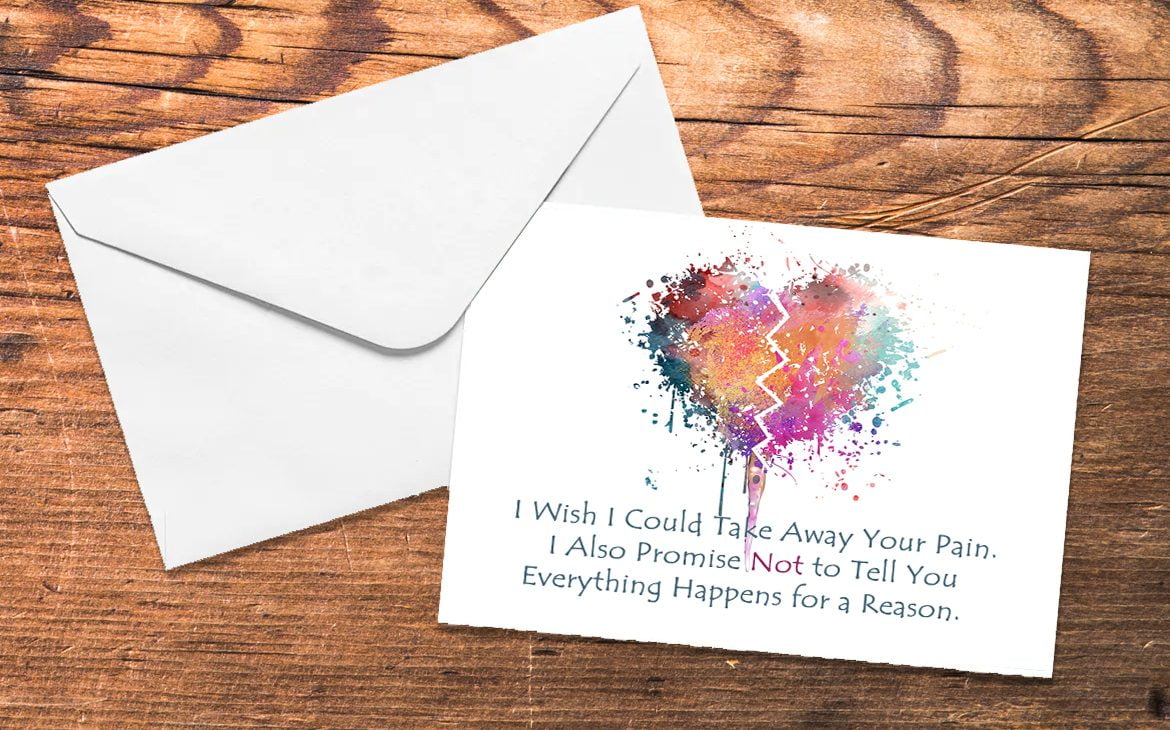 Inside: I'm sorry this is happening to you.
I am not afraid of your pain.
I won't have all of the answers.
But I will be here for you.
With coffee, snacks, and my not-perfect wisdom.
We will find God in this horrible thing…together.
1 card $4.00. Order here.
Pack of 10 cards $24. Order here.
Thank you for being willing to learn to not give a platitude but to give your beautiful vulnerable you.