Creating the 5:1 Ratio Your Teen Needs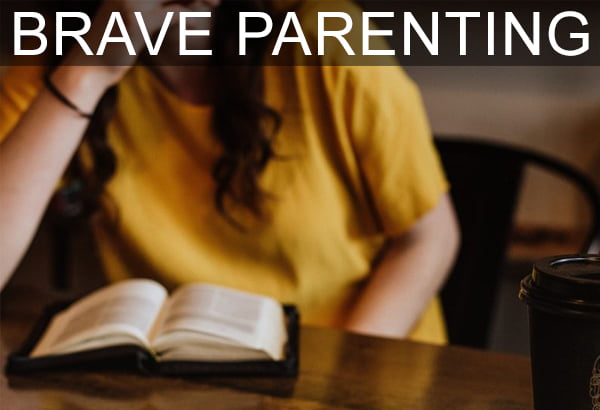 There is no reason for you to be the only voice in your teen's head.
You are a brilliant parent. But you won't hold every bit of wisdom for your teen.
You are a brilliant parent. But your teen won't hear you every time. Part of adolescent development is your teen seeking other voices to help him/her form his/her identity. You want these other voices to be the right voices to reinforce your family values. (But you always remain the #1 voice. Always.)
A wise parenting move is for you to set your teen up with the best adult voices in his/her life.
In youth ministry world there has been this long-time ratio of having 1 adult for every 5 teens. However the extensive research (science!) from Fuller Youth Institute has found that for a teen's faith to be "sticky" or stay with him/her into adulthood the better ratio is to give every 1 teen 5 adults to speak into his/her life. This research, this ratio, has been a part of my youth ministry for a long time. I vouch for the truth and gift of it.
I had this conversation with a graduated teen recently by text (with permission):
Greg: Strange random question. I remember you being a fan of the original Star Trek. What do you think of the new movies?
Me: Love them.
Greg: Me too. I'm watching both tonight for the too many too count time and it made me think of ya. A lot of trekky nerds hate em.
Me: They would be nerds, of course.
Greg: Lol. I've decided to marry a green woman. Is that too much to ask?
Me: Yes. What a silly pre-Valentine thought.
Greg: Sorry for my weird sense of humor. Btw, I've come to love M*A*S*H as well and Bruce Willis movies with the exception of the last Die Hard.
Me: It's about time you realize that everything about me is absolutely right!!
Greg: Yea, age brings wisdom.
Me: If only the whole world was as smart as me. And now you.
Greg: Luv ya and miss ya. Someday I'll bring my kids to VA to visit ya.
(I don't need to explain to you the love of Bruce Willis. M*A*S*H takes no explanation and has no shame.)
How random, right? I'm still the voice in his head as he is in his 40s with teen children. As he still loves God. As he calls me seeking wisdom to parent his teen children.
Finding such adults and asking them to speak into your teen's life can be one of the best parenting moves ever.
You, brilliant parent, actively seek at least 5 wise adults to speak into your teen's life. This could be the youth pastor. An obvious choice but not the only choice. This could be the Sunday school teacher. This could be that praying saint in your church. This could be the sound person your teen hangs out with in the sound booth. This could be someone who is in your circle. This could be a coach. This could be a teacher. This could be that adopted grandpa your family loves. This could be a recent college graduate whom you respect. You could end up with more than five.
Find them and intentionally ask them to be involved in your teen's life. Give this time with these other adults priority on your calendar. And don't be jealous of these relationships. You want your teen to have these other voices in his/her head to match your voice. But it isn't always your voice. This is the gift.
Of course, you want these people you ask to be safe people. Here are some values to look for:
People who are loving and who have a good reputation for being loving over time. Watch their actions, not just what they say.
People who are willing to earn trust rather than demand it.
People who are willing to allow time to happen. Time is such an important factor here.
People who have grace for imperfections.
People who are not afraid to show their own imperfections.
People who are not afraid of their own vulnerability.
(You can find more values here.)
Back in my olden days I never had that youth pastor in my life. One of my five adults was my boss. How random. Or how intentional. He intentionally invested into my life. So much so that when I moved away after high school and a couple of years later felt God's heavy calling to go into full-time ministry, he was the first person I told. I needed him to tell me I could do this. He did. I will never forget that talk. I proceeded and now you know me.
Richard Ross, an older youth pastor than me and in leadership with the Southern Baptist Convention wisely said this:
"The teenager who looks out over the congregation and thinks 'These are my people—I belong here' is most likely to look up and say, 'You are my God—I belong in your presence.'"
You want your teen to keep his/her faith into adulthood. This is an intentionality that will yield the results you want. Find those five for your teen. May the voices in your teen's head be more than yours and full of these good people. May your teen still love these people when your teen is in his/her 40s.
Photo by Priscilla Du Preez on Unsplash
Read the book
A small book about being the people that hurting people need.
"This is the book that I wish I had had for people in my life that have suffered and needed me to be that compassionate friend. This is the book that I wish others in my life had read before they dismissed my pain, or compared it to theirs, or stumbled horribly through trying to lessen my pain because it was actually really about THEM not feeling comfortable with it."
Order here: https://bravester.com/new-book-from-bravester/