Forgiveness Puts Boundaries on Relationships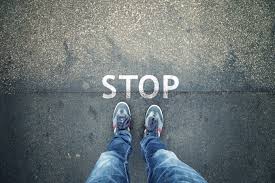 I know so many people struggle extending forgiveness to those who have wounded them for this one reason: they believe that forgiving someone let's them off the hook and fear then that they are free to do the bad behavior again.
Nothing about forgiveness says you are to put yourself in harm's way to be wounded again. Nothing about forgiveness says you are to put yourself in the victim role again to this person who harmed you. Nothing about forgiveness says that you are to "forgive and forget." Please read more about what forgiveness is not.
Forgiveness is a brave behavior. From Dr. Brene' Brown's research (which I quote oh so much), she found that,
"Forgiveness is not forgetting or walking away from accountability or condoning a hurtful act; it's the process of taking back and healing our lives so we can truly live." –Rising Strong, p. 152
Forgiveness can change the trajectory of your life. Which means you are more able to put boundaries on your relationships, particularly that one relationship who has made a victim out of you. That relationship is badly in need of boundaries. Then you are free to go forth and live a braver life.
This truth will now always be wrapped up in this true story that has stuck with me. I shared this story in the article Justified in Your Unforgiveness. It comes from a book you can (and should) read for yourself. It is the story of a convicted felon and the crooked cop who set him up for his crime. Jameel, the convicted felon, forgave the crooked cop. That forgiveness changed the trajectory of many lives. And has stuck with me.
Forgiveness becomes possible to do. Knowing that forgiveness puts boundaries up also helps. Boundaries do provide safety. But they also do so much more. Relationships flourish when they are boundaried (and we all want that). And then there is this. Again from Dr. Brene' Brown's research, she found that boundaried people were the most compassionate people. Compassionate people are brave enough to forgive. We've now gone full circle.
But forgiveness is not simple. A wrong was done to you. And that still hurts. There is still fallout. Things will never be the same. You are changed because of a wrong that was done. I still have that one evil person I'm working on to forgive and that group of well-intentioned people who still hurt me badly. Though I actually am doubting their well-intentions now that I'm choosing to continue my journey of forgiveness. This is what happens when you bravely decide to name the pain again–you realize you have changed the story to be something that didn't really happen.
Thus is the journey of forgiveness. It begins in pain and ends in hope.
So what if the first step of forgiveness is simply to make a decision? This not-so simple decision is to decide to live with the consequences of another's sin without seeking retribution. There are no get backs and pay backs. There is no power in the universe to correct these wrongs so that everything is equal again. There are no daydreams of reunions and you being told from this person how much they wronged you. There is no life going back to normal. Those boundaries you set up to protect yourself from this person will need to stay.
Here's a big fat truth: We all live with the consequences whether we decide to forgive or not. You are not exempt from this. Your life is wounded either way. But forgiveness is how we move from victim to hero in our story. And we can spare ourselves from future consequences because true forgiveness puts in place boundaries with that person.
I think of Jameel McGhee's story again. It is worth the journey of forgiveness to enter into this brave, boundaried, and compassionate life.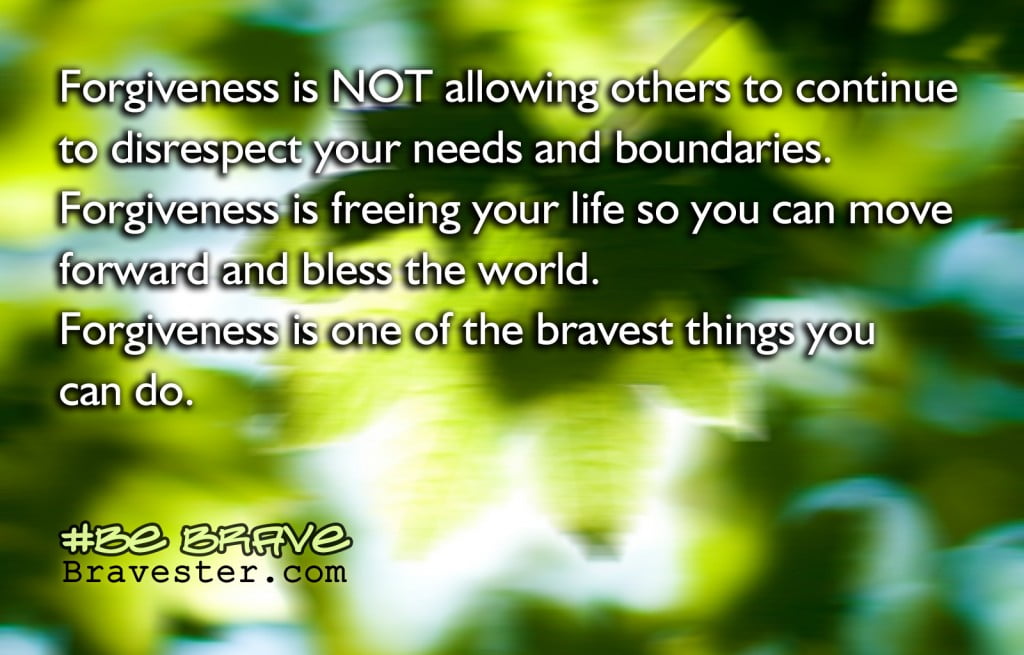 (photo credit: http://www.howtogettheguy.com/blog/setting-boundaries-in-a-relationship/)
Read the book
A small book about being the people that hurting people need.
"This is the book that I wish I had had for people in my life that have suffered and needed me to be that compassionate friend. This is the book that I wish others in my life had read before they dismissed my pain, or compared it to theirs, or stumbled horribly through trying to lessen my pain because it was actually really about THEM not feeling comfortable with it."
Order here: https://bravester.com/new-book-from-bravester/