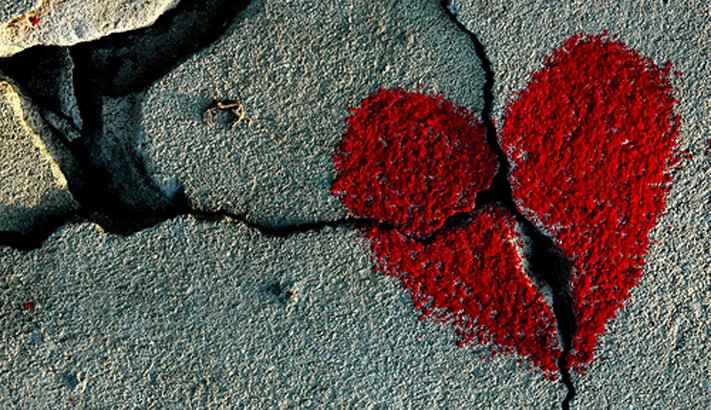 "The brokenhearted are indeed the bravest among us—they dared to love, and they dared to forgive." –Dr. Brene Brown
This quote just gets me. I keep going back to it again and again and again. I must be the bravest mom out there because I sure am broken-hearted. And I'm still daring to love and daring to forgive.
We just finished 18 months of watching our son self-sabotage his life. Our "reward" is a seven-year prison sentence. In many ways that is a reward. It really should have been so much worse. Yet it hurts so much. I know, pain is the beginning.
Neither John or I are suffering from "what if" syndrome. We provided him a very good support system, one that has continued to support him throughout the justice process. When he decided that he couldn't "deal" with parents anymore because he was a grown man, he had plenty of good people speaking into his life to turn to. He chose not to. This is on him. This truth does bring some peace. Living inside "what if" syndrome can be crippling.
Most days it is overwhelming to realize how much I love my son. It takes my breath away. From a young age I knew I would not give birth to children and I was always okay with that. Then through an amazing and long story John and I have been given the wonderful privilege of raising these four sons of ours. And I love them so much. It takes my breath away. I never knew I would experience such love. I don't have words for it.
But I also don't like my son. I am so angry with him. We are writing painful and honest letters back and forth to each other but I have yet to go visit him. I'm so afraid of how my angry words could damage him. I have a lot of angry words I want to say…scream. So I haven't visited him. Soon he will be transferred a minimum of three hours away to the state prison system. That will probably be the first time I will visit him after the months it will take to get him processed into the state system. Maybe by then I won't want to scream so much. For 11 months he was 18-miles away and I didn't visit him once. How does a mother do that?
I received this note from him for Mother's Day. "You go far beyond normal motherly duties!" Is this a badge I can wear? Especially considering I have never birthed a child? But it just reminds me of my broken heart right now.
How can I love someone so much and not like him?
There is tension in that question. I'm keeping it a holy tension so I can grow and be brave and not numb. It's 18 months and counting of living in this tension. There are no easy answers for this. There are no short cuts either.
Being broken-hearted hurts. And I don't see an end in sight. But because I am finding a Plan B, I know by faith that one is coming. I'm choosing to believe that God will redeem every bit of this painful mess. I'm living in the tension even though this now seems so far off. I get why people choose any of the numbing behaviors to get through. It is to get through! But I'm growing to be brave enough to stay in this tension trusting in faith for the redemption story. I trust the Promiser.
Meanwhile—in this very long meanwhile–I find my helps from the faithful people who are praying for us, for me. These connections are invaluable right now. I'm so grateful for them. So grateful. Again another spot in my life where I have a hard time putting words on it.
And thankfully I have other people's words I can use to help me through. Some words spoken by others bring me comfort when I can't find my own words. Words like my most-used quote above.
"Heartbreak is not a mistake. It's not a problem. Heartbreak is a holy gift–an invitation from God. Heartache is a signal to you that you've stumbled upon something worthy of your life. Do not run, do not turn away: follow your heartbreak." Glennon Doyle Melton
I can do this. You can do this too.

May you also find people to pray with you and find words here so you can follow your heartbreak. Be brave. You are not alone. Pain is the beginning. Hope is Plan B. And God will redeem everything.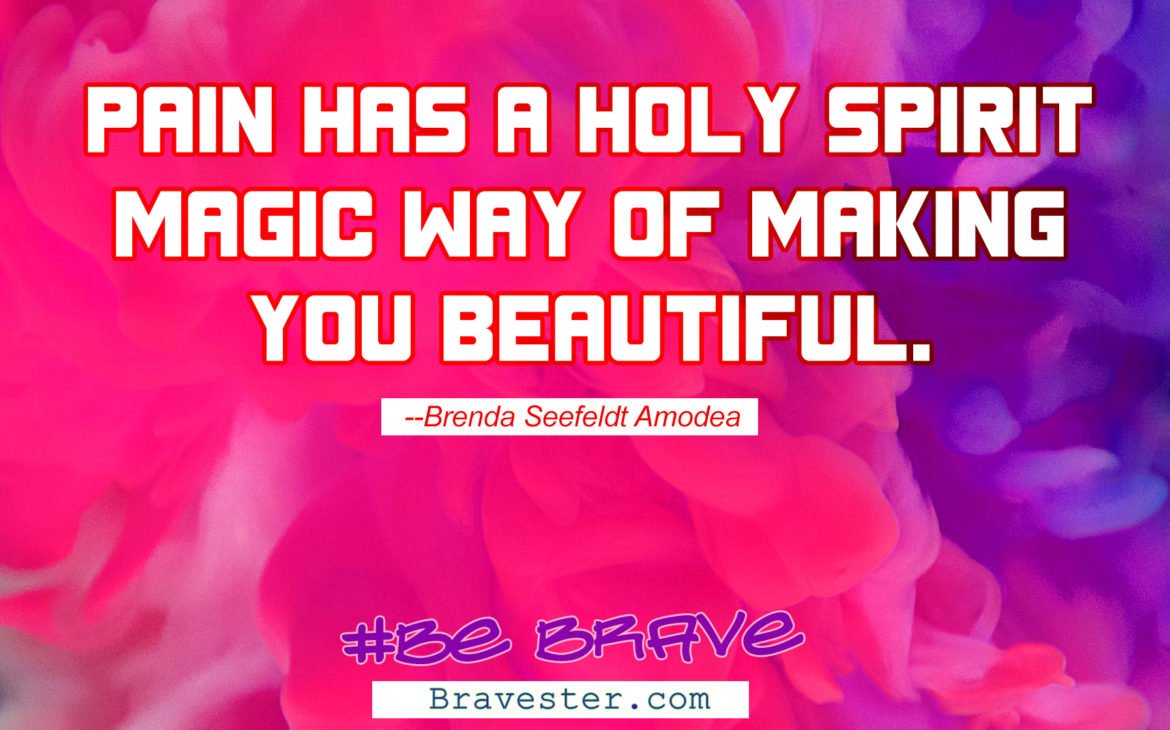 Read the book
A small book about being the people that hurting people need.
"This is the book that I wish I had had for people in my life that have suffered and needed me to be that compassionate friend. This is the book that I wish others in my life had read before they dismissed my pain, or compared it to theirs, or stumbled horribly through trying to lessen my pain because it was actually really about THEM not feeling comfortable with it."
Order here: https://bravester.com/new-book-from-bravester/