In God's Darkness is Where What is Unfair is Made Fair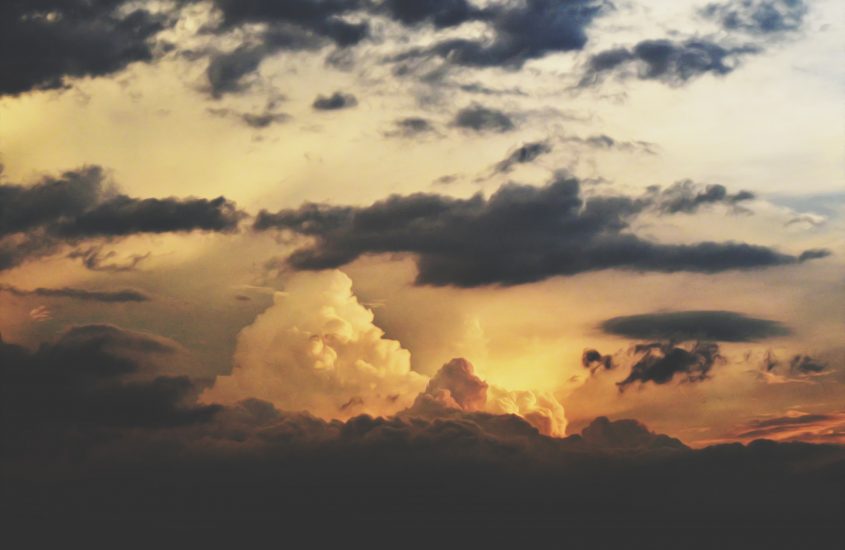 I am reading the autobiography of Anthony Ray Hinton, The Sun Does Shine. Ray's story is he spent 30 years on death row for two counts of capital murder that he was innocent of. He had an alibi, the bullets didn't match, he passed a lie detector test. He was convicted because he was a black man in Alabama. That is until Bryan Stevenson, of Equal Justice Initiative who's story is told in the book and movie Just Mercy, took his case all the way to the U.S. Supreme Court. (If you watched the movie, Ray has a small plot in it.)
I'm reading this because I heard an interview with him and and am inspired by his approach to life—especially after so much unfairness. So much unfairness happened to him for so long. Yet he is choosing to live his life with love and joy. Ray is a fabulous story teller. I know his story has a happy ending.
I know the story has a happy ending but reading the details of the unfairness doubly bothers me. I have two sons whom I've raised who are black and in prison. I know they are experiencing unfairness. Only some of it I know. Sometimes they don't tell me everything until years later.
I live in this holy tension that this systemic racism is a part of my boys' lives as I trust God for the complete outcome. God will redeem all of this. This middle part though is messy and moves along at a snail's pace. There are dark days. I've learned to move in the dark.
When we are in the messy middle of something that is unfair, God most often becomes our target. We are angry at God. Where are you, God? How could you let this happen? I trusted you and this is what I get? I thought you loved me and yet this happened?
As Ray Hinton wrote about his first day in prison (jail and prison are very different),
"I sat down on the edge of the bed and looked in the bag of my stuff. I pulled out the King James Bible. There was no God for me anymore. My God had forsaken me. My God was a punishing God. My God had failed and left me to die. I had no use for God. Forgive me, Mama, I thought to myself as I threw the Bible under the bed. I had no use for it. All of it was a lie." –Ray Hinton, The Sun Does Shine, p. 105
God is not afraid of these questions or this anger. I know. I have prayed them very often. It is the people who really trust God who can vent their anger at him. To ask God these painful questions and wrestle with him through it all are the ones who really trust God.
But you don't trust God. You trust God just enough for many reasons. Too many to list here. When life becomes unfair, God becomes the face of your anger. When the unfair thing happened, you have used the unfair thing as your reason to walk away from God. You know your story. Maybe you are in the middle of that story right now. Maybe your Bible is collecting dust under your bed too.
Do you know how to get those scales of righteousness balanced? The Lord demands accurate scales and balances; he sets the standards for fairness. Proverbs 16:11.
Righteousness and justice are the foundation of your throne. Unfailing love and truth walk before you as attendants. Psalm 89:14.
In this messy middle I need unfailing love and truth close to me.
I love a God who will right all wrongs, who will repay all evil, and who will balance the scales of justice perfectly–in his own time.
For Ray Hinton the time it took was 30 years. (Yikes…I can't bear it…#!@*#@&!!!!!)
Remember that God is slow to anger but that doesn't mean that justice is not forthcoming. It is. With all of the unfairness that is happening to you, you can make the choice to choose a Savior who will balance the scales.
You can choose a Savior who will balance the scales. It is the very foundation of his throne.
Sometimes you may wonder whether God has done what is right or will he do what is right. You can count on the righteousness and justice of God. If you do not see it at first, you will see it later. This is why I love the God of Maybe. I believe in a God who is feeling every punch my gut is feeling because he is with me in that darkness. The God I have come to know and love is the one who is not defined by a platitude. He is the one I bravely trust beyond my understanding.
I put my trust in my Savior. This is full of vulnerability because with God there is not the guarantee of the controlled outcome I want. But this God will balance the scales. That is a 100 percent guarantee. This is a brave trust.
Moses wrote Deuteronomy 32 at the end of his life. Forty years earlier he dealt with the stubborn Pharaoh of Egypt. Over the next forty years, he dealt with the stubborn Israelites in the wilderness. After those experiences, Moses wrote, He is the Rock; his deeds are perfect. Everything he does is just and fair. He is a faithful God who does no wrong; how just and upright he is! Deuteronomy 32:4. That is a long-term perspective (very very very long) on God's righteousness and justice.
God never changes. Why? Because all of his ways are justice. You can count on the fact that whatever he does, he does the right thing. I choose this Savior.
This is part 3 of a 6-part series trying to wrap our vulnerable minds around that God is in the darkness when we may feel the most abandoned. For more of Ray Hinton's story and for more about this undefinable God, read the entire series.
(Photo credit by Palash Jain on Unsplash)
Read the book
A small book about being the people that hurting people need.
"This is the book that I wish I had had for people in my life that have suffered and needed me to be that compassionate friend. This is the book that I wish others in my life had read before they dismissed my pain, or compared it to theirs, or stumbled horribly through trying to lessen my pain because it was actually really about THEM not feeling comfortable with it."
Order here: https://bravester.com/new-book-from-bravester/