The Brave Dating Practice You Cannot Control–Time
The core principle of Brave Dating is dating to discover who you are. This requires vulnerability, hence the bravery part. This requires you learning a lot about you, hence the vulnerability part.
I will always be here to cheer you on as you grow and discover and make memories and find joy. I invite you into this brave process so you can experience all of this. There is a lot you can do in this process.
But there is one thing you cannot control in this process. God. I share why with this inspiration from this blog I read:
And Genesis 2 tells us that this is a problem that God is deeply concerned about. This is a problem that God feels very compelled to fix. I mean think about it. God didn't say to Adam
"I see you're single. Maybe you should use these 12 verses to work on yourself."
Or
"Adam, have you ever tried online dating?"
Or
"Here's a book on the 12 steps to navigating the single life and landing the bone of your bone and flesh of your flesh of your dreams."
No, God had to get actively involved. God had to cut some things open. Rearrange some things. God had to re-create to make this first relationship happen.
And that's the reality of it all.
Finding a suitable mate is one of the few things that we cannot create for ourselves, give to ourselves, or do for ourselves. God has to do it. And that may be 12 verses or 12 years but it is God's job to provide a suitable mate.
This reality makes me think that perhaps being single is the first act of faith.
Single people must believe that this God that we worship is just as concerned about us as God was about Adam. This God is still crying out, "it is not good for humans to be alone." Single people must allow this God to get actively involved. To cut some things open. To rearrange and recreate to make suitable relationships happen.
That means that the answer to singleness is that we have to do the uncomfortable,
The unimaginable,
The unthinkable…
We have to do nothing.
We have to actually to do the command that we are given again and again in the Bible:
We have to actually… you know… like… Wait on the Lord.
(Thank you, Rev. Tiffany Thomas)
Tough truth, huh?
I'm watching one of my beloved women's eHarmony account. She has contacted two men who seem to be great matches online. Now I'm waiting for them to respond back. Like now! Respond now! But they haven't. I brainstorm about how I can somehow jumpstart this conversation because these guys would be dumb to not see the value of this possible match. But of course, I can't. She would be mortified first of all. Plus it is not my place. That is not why I have access to her account. I need to do the very thing she needs to do which is to wait on the Lord.
If this is hard for me, it must be so much harder for you. Getting your life healthy, creating a strong identity, discovering your clear boundaries are all good things you can be doing now. Are you? I hope so. But in this process you also need to do this hard thing, this thing on waiting on the Lord. God's desire is for you. Live in the faith of that. Wait in the faith of that.
The good thing is you don't have to wait alone. There are others like you. Find them. Find people who will encourage you. This is who your team and your local church are all about. This is what Hebrews 10:23-25 is about. Let us hold tightly without wavering to the hope we affirm, for God can be trusted to keep his promise. Let us think of ways to motivate one another to acts of love and good works. And let us not neglect our meeting together, as some people do, but encourage one another, especially now that the day of his return is drawing near. Fact is, Jesus return is drawing near. So is the time of your love for a lifetime appearing. These are all in God's time and his desire is for you.
Are you in? The waiting takes bravery too because waiting also requires vulnerability. You can do this too.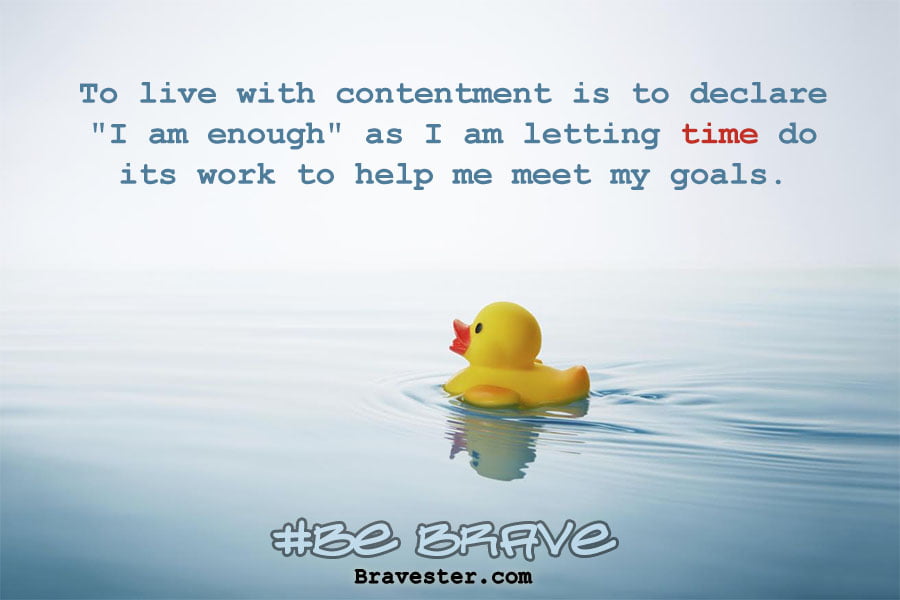 Read the book
A small book about being the people that hurting people need.
"This is the book that I wish I had had for people in my life that have suffered and needed me to be that compassionate friend. This is the book that I wish others in my life had read before they dismissed my pain, or compared it to theirs, or stumbled horribly through trying to lessen my pain because it was actually really about THEM not feeling comfortable with it."
Order here: https://bravester.com/new-book-from-bravester/